Saint Columba
The Diocese of Brooklyn

2245 Kimball Street
Brooklyn, NY 11234

(718) 338-6265
StColumbaC@aol.com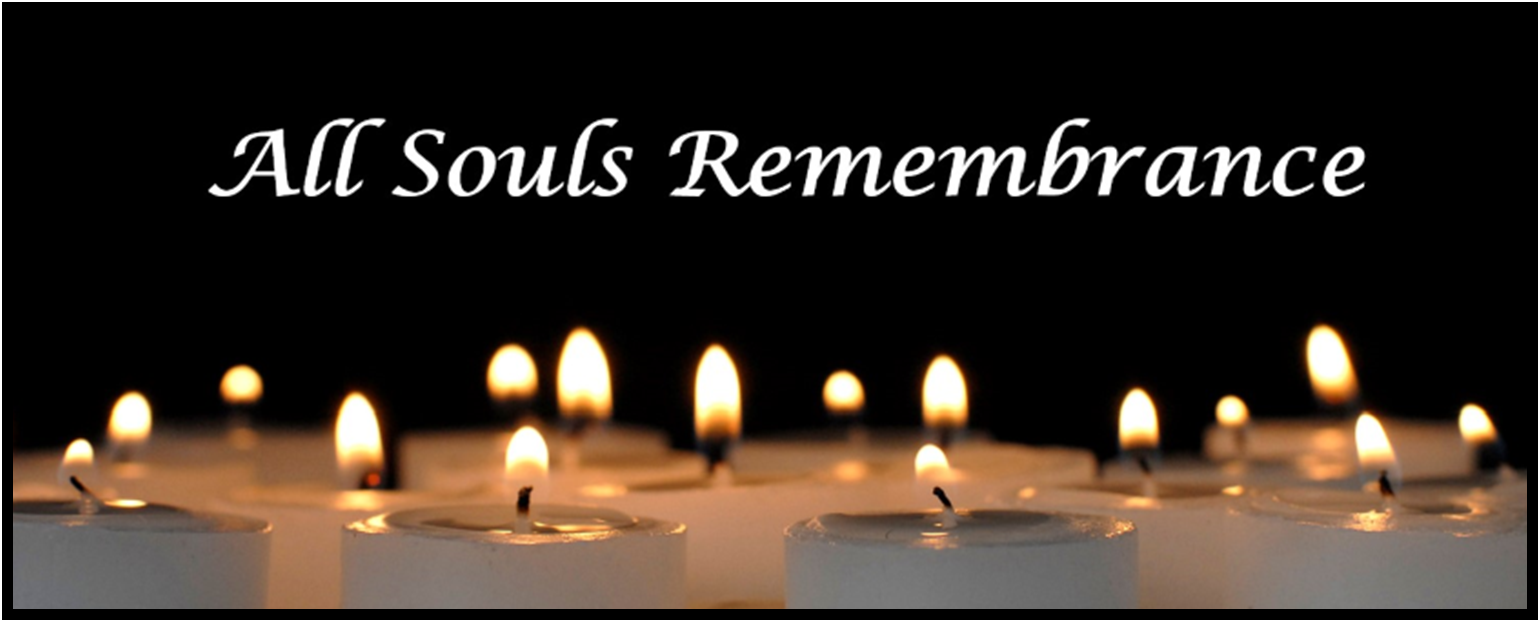 If you had a family member with a connection to Saint Columba Parish who passed away and you were unable to have a Wake or Funeral Mass between March 2019 and March 2020, please contact the Parish Office with the deceased's name during business hours (Monday through Thursday from 8:00 AM to 5:00 PM) by October 28th.
We will include them in our All Souls' Day Remembrance at the 5:00 PM Mass on Saturday, October 30th.
Eternal rest grant unto them, O Lord, and let perpetual light shine upon them.
May their souls and all the souls of the Faithful Departed, Rest in Peace.
Amen!
GUIDELINES FOR THE CELEBRATION OF LITURGIES IN OUR CHURCHES
The State of New York, following recommendations from the CDC, lower rates of infection and higher numbers of people being vaccinated against COVID-19, has relaxed many of the restrictions which were in place. Because of that, with the pastoral care of the people of Brooklyn and Queens in mind, Bishop DiMarzio is issuing the following guidelines:
1.

Our Churches may open to full 100% capacity.

There is no longer any need to rope off a pew between the occupied rows. Social distancing is still required for those who are not vaccinated. Unvaccinated parishioners should distance themselves from others who are not members of the same household.
2.

Hand hygiene is still required and disinfectant use should be encouraged.

Additionally, it is wise to provide disinfectant at the entrances of the Church.
3.

Masks are strongly recommended

because not everyone in Church will have been vaccinated.
4.

Hymnals and missalettes can once again be used.
5.

For safety and proper hygiene, the

Precious Blood of Christ may not be administered to the congregation.
6.
Properly trained Parishioners (Readers) may resume proclaiming the Sacred Scriptural Readings at Mass.
7
.

The obligation to attend Holy Mass on Sunday is a sacred one and must be taken seriously.

The dispensation from this obligation which has been in effect since the start of the pandemic will be lifted as of the weekend of June 5-6, the Solemnity of the Body and Blood of the Lord (Corpus Christi).

Although the dispensation will be lifted, those who are ill, or feeling unwell, those who care for the sick and those truly at risk are automatically dispensed from the obligation, as is always the case.
8.

Holy water fonts should not be filled as yet.
All of the above will be put into full effect at Saint Columba on the weekend of 5-6 June 2021.
Thank you all for your patience during the past year.
Send your email address to ColumbaNews@aol.com to be added to our newsletter list.

Father Lambert asks you to spend a few minutes viewing a short film entitled The Veil Removed located at TheVeilRemoved.com .

This 7-minute video is beautifully made and performed taking you into the true mystery of the Most Holy Sacrament of the Altar. Having viewed it several times, I find myself yearning more and more for Whom we often take for granted - Christ Jesus.
Give it a view, pass it on to your family and friends, and reflect on that precious Gift we long to have by an Act of Spiritual Communion.
God's infinite love and grace will get us through this crisis!
Please Pray for Pope Francis
Saint Columba is a community whose faith is rooted in Christ and centered in the Eucharist.
We witness to the Gospel, reaching out to serve the spiritual, emotional and material needs of others.
We challenge child and adult to grow in Christ, communicating with love, and welcoming all to share their gifts as vital members of the Parish.